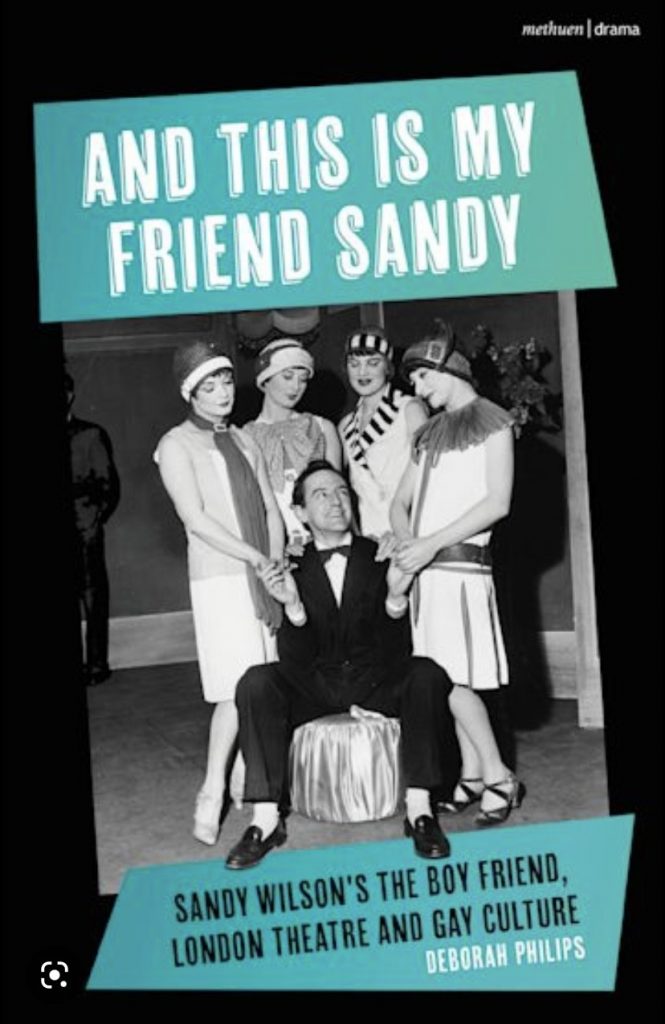 Deborah Philip's new book (2021) situates the production of The Boy Friend and the Players' Theatre in the context of a post-war London and reads The Boy Friend, and Wilson's later work, as exercises in contemporary camp. It argues for Wilson as a significant and transitional figure both for musical theatre and for modes of homosexuality in the context of the pre-Wolfenden 1950s. Sandy Wilson's The Boy Friend is one of the most successful British musicals ever written. First produced at the Players' Theatre Club in London in 1953 it transferred to the West End and Broadway, making a star out of Julie Andrews and gave Twiggy a leading role in Ken Russell's 1971 film adaptation. Despite this success, little is known about Wilson, a gay writer working in Britain in the 1950s at a time when homosexuality was illegal.
Drawing on original research assembled from the Wilson archives at the Harry Ransom Center, this is the first critical study of Wilson as a key figure of 1950s British theatre. Beginning with the often overlooked context of the Players' Theatre Club through to Wilson's relationship to industry figures such as Binkie Beaumont, Noël Coward and Ivor Novello, this study explores the work in the broader
history of Soho gay culture.