Welcome to the website of the Players' Theatre Club.We are the legitimate heirs of the club formed over 80 years ago (see
About the Players
) and recognise our responsibility to preserve and hand on our inheritance.To meet this responsibility, we are the only club dedicated not just to performing traditional Victorian music hall, but to seek out, train and provide performance opportunities to new music hall artistes.
To this end, we have a strong future programme of shows including:
Meanwhile, our own Jan Hunt is on tour with her own shows (see News).

News
Mr Laurence Payne was, as always, in fine form leading the orchestra, with Mr David Graham proving a very worthy chairman. We were delighted to see New Faces Misses Alice Ellen Wright and Maria Lara as well as Mr Philip Day, Miss Linda Watts, Mr Peter John, Mr Andrew Robley and Miss Faye Presto. It was, indeed a feast of festive fun!
More ...
Under the commanding presence of our chairman Mr Kevin Gauntlett, with the orchestral accompaniment provided by Players' favourite Mr Paul Smith, the show included one of our New Faces, Miss Alice Ellen Wright, who took us down Lambeth Way and reminded us of some of our favourite carols and got us into a Christmas mood!
More ...
More news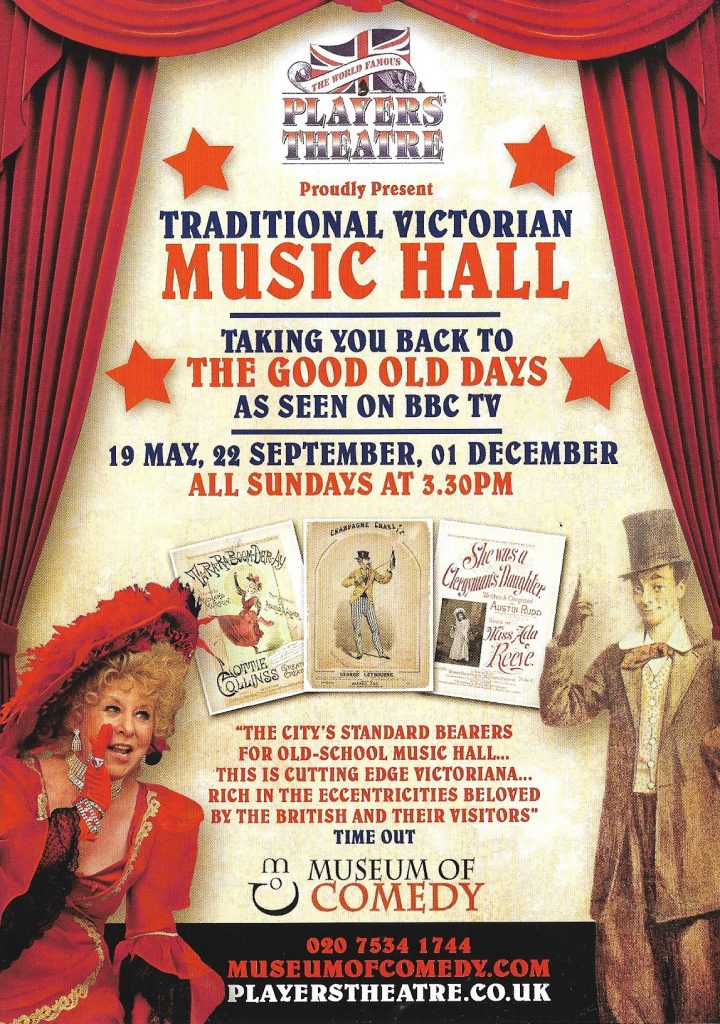 MEMBER NEWSLETTERS


Players' members receive regular newlsetters filled with news and show information. Members can read the latest newsletter here.