Welcome to the website of the Players' Theatre Club. We are the legitimate heirs of the club formed over 80 years ago (see About the Players) and recognise our responsibility to preserve and hand on our inheritance.To meet this responsibility, we are the only club dedicated not just to performing traditional Victorian music hall, but to seek out, train and provide performance opportunities to new music hall artistes.
Players Eve of the Eve 2020
Party with the Players and support our theatres!
Since 2004, every December 30th (the Eve of the Eve) I have put on a Victorian Music Hall party – show and supper, for the Players' Theatre at the Royal Air Force Club.
This year, Covid has compelled the Club to cancel my booking. But fear not, there WILL be an Eve of the Eve party! A terrific show (bring your own delicious supper).
See and hear never-shown-before video clips from Players'shows of the 1990s. Listen to the superb singing of Clifton Todd, Lorraine Hart, Sheila Matthews and Nick Williams, laugh at the clever comedy of Michael Kirk, John Rutland, Sheila Bernette and Jan Hunt.
When & where?
YouTube, 6.00 pm on Wednesday December 30th . If you are already busy then, go to YouTube any time between 6.00 pm on December 30th and 6.00 pm on December 31st.
How much?
The YouTube link will be sent exclusively to members of the Players' Theatre Club, and to people who make a donation to Acting for Others, registered charity number 241279. Donors will become temporary members of the Player's Theatre Club.
First: Donate – as generously as you can - in one of these ways:
via the Acting for Others website
via PayPal
by cheque payable to Acting for Others, West Suite, 2nd Floor 11 Garrick Street London WC2E 9AR (Tel: 020 7379 6978)<//li>
Next: Email Mike on mike@playerstheatre.co.uk telling him that you have made your donation. He will send you a temporary membership number, and your YouTube link.
On December 30th 2021 D.V. we will again savour a live show plus our traditional Steak and Kidney pudding and Sherry Trifle, and the amazing raffle! Dreaming of that joyful day, I wish everyone a happy, Covid-free Christmas and New Year.
Bill Halson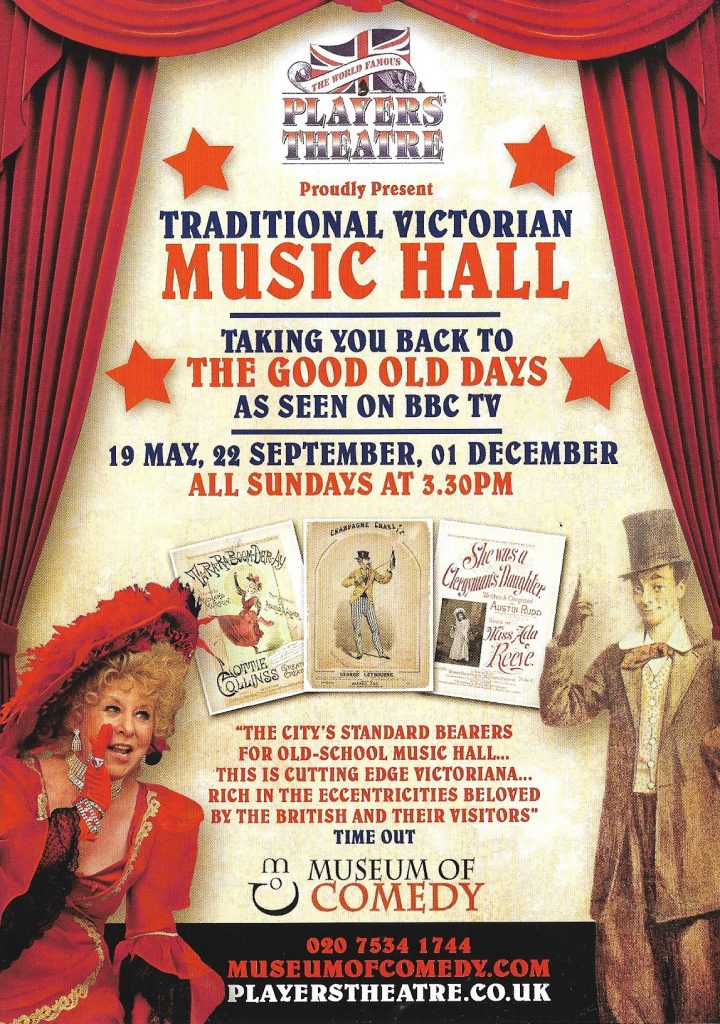 MEMBER NEWSLETTERS


Players' members receive regular newlsetters filled with news and show information. Members can read the latest newsletter here.