We are delighted and proud of our Producer and Director JAN HUNT who received a Lifetime Achievement Award from the British Music Hall Society at the end of our show at Wilton's last Tuesday.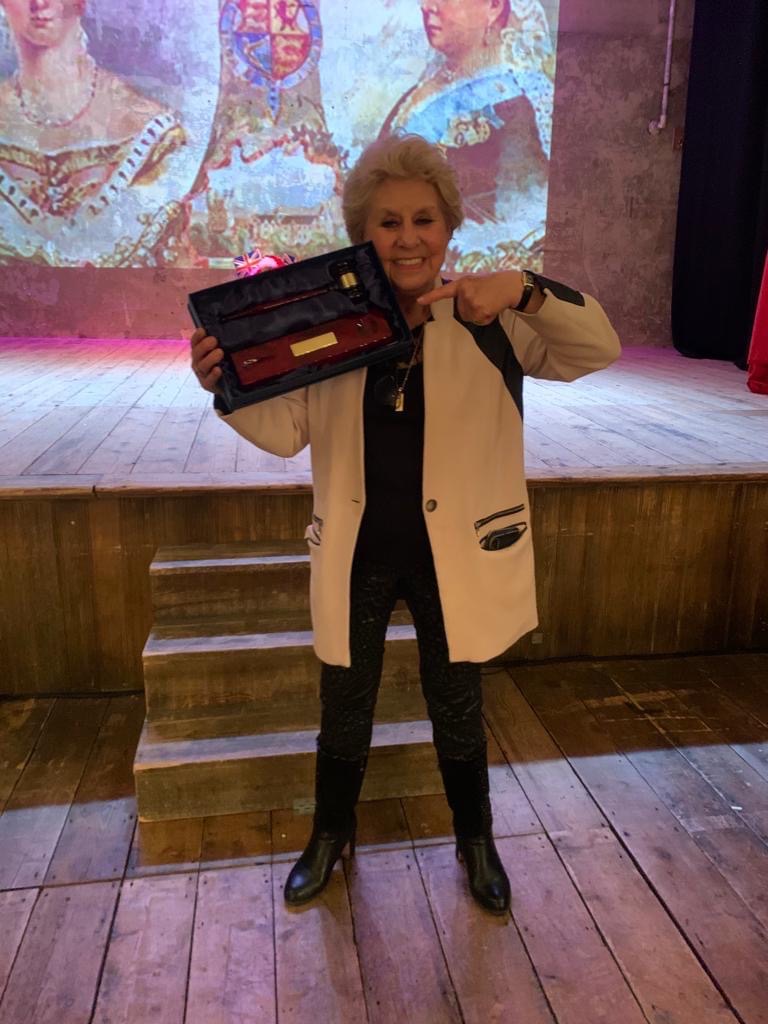 Jan has also agreed to be a Patron of the British Music Hall Society.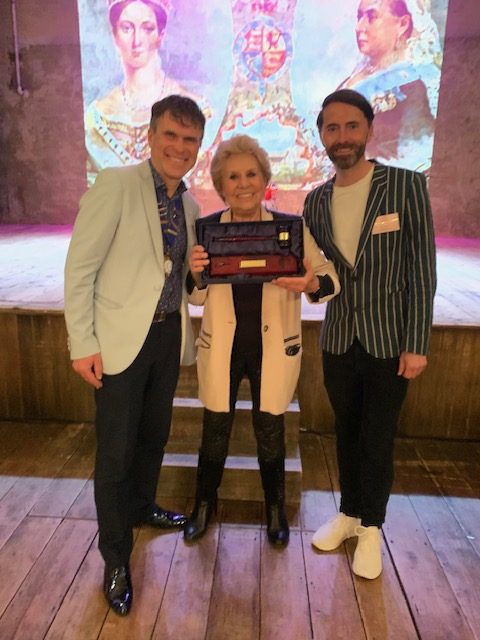 The award was given at the end of a successful Music Hall show: a full house resounding with song and laughter!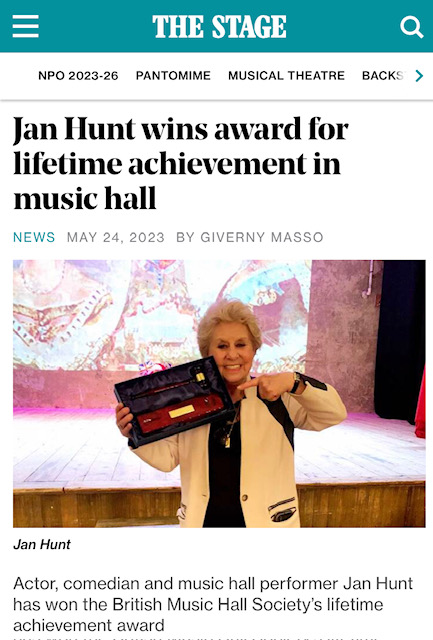 The Players' will return to Wilton's Music Hall on 22nd November!