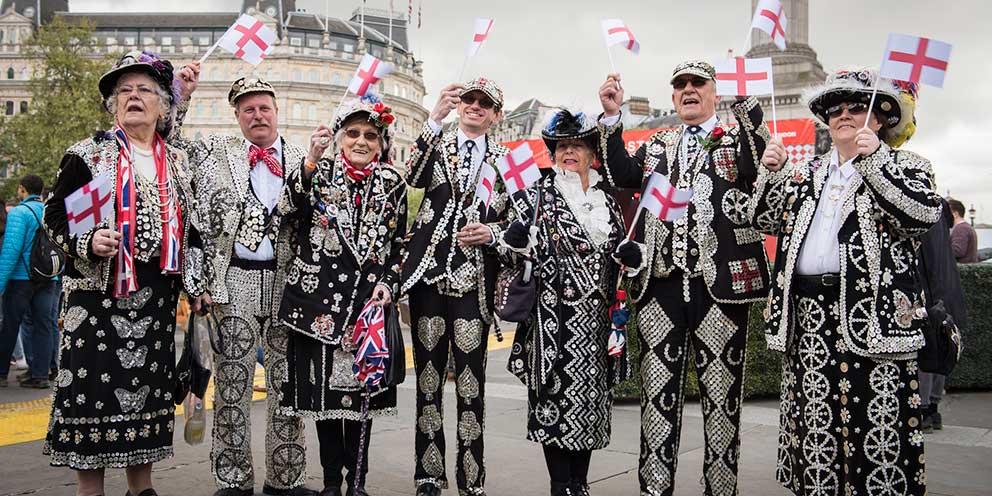 Fairs, fetes, fun-days and festivals are an integral part of English culture, and Feast of St George perfectly fits the bill. On Saturday 21 April, there's no better excuse to wave a flag, enjoy tea, cake and great entertainment, all in the surrounds of iconic Trafalgar Square.
The event promises a strong and varied live music programme with traditional and contemporary acts, including a 25-piece brass band, pop and folk groups, Victorian music hall, and showcase for young musicians.
The Players' Theatre will bring to Trafalgar Square an exuberant and joyful performance featuring some of the best known music hall songs. Led by Jan Hunt, chairman Peter John, singers Julia Sutton, Judith Hibbert and Mickey Driver, plus dancers from Laine Theatre Arts school choreographed by Lucie Spencer, the show will include a tribute to female stars of yesteryear such as Marie Lloyd, Florrie Ford and Gracie Fields.
Very special guest will be Anita Harris , whose stage, screen and recording career spans over fifty years. She has worked with many legendary artists from the world of entertainment, appeared in two Carry On films, enjoyed success in the pop charts, played the role of Peter Pan in pantomime, and starred in Cats in the West End. Anita will portray the music hall artist Vesta Tilley, famous for her performance of 'Burlington Bertie'.
For more information, visit the Mayor of London website
21 April | 12 - 6pm | Trafalgar Square