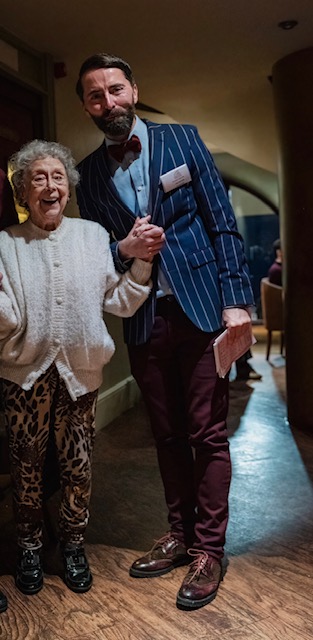 Congratulation to Sheila Bernette who, at our 85th anniversary show, won the luck prize draw of a meal for two at Oslo Court Restaurant!
Sheila has performed many times at The Players over the years.
In the 1966 video clip at The Players ('A little of what you fancy' documentary which actually came out in 1968) Sheila sings 'Why do they always pick on me.'
In the 1983 LP recording 'A Night at The Players' Theatre Music Hall,' Sheila can be heard singing 'Daddy wouldn't buy me a bow wow.'
Thank you to the management and staff at Oslo Court Restaurant, St John's Wood, for their kind donation.