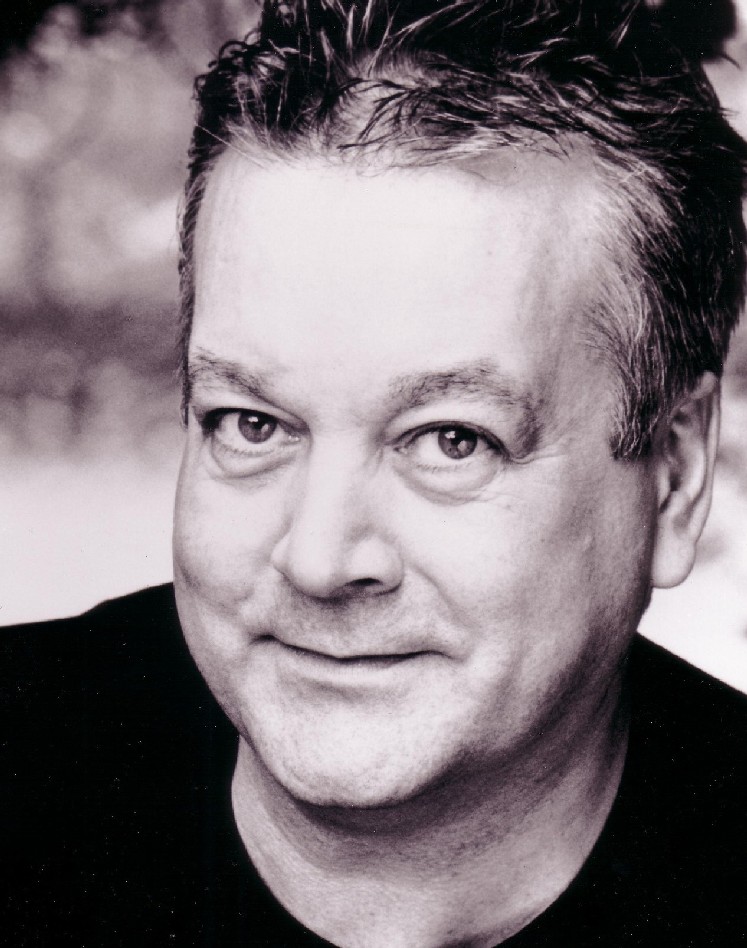 We are excited to announce that at our next show on 1st October ('From Victoria to Elizabeth: The Songs Go On') we will formally welcome Bobby as our Vice President!
Few entertainers can claim to have had as varied a career as BOBBY CRUSH ... famous in the U.K. for 50 years primarily as a pianist but also as a songwriter, actor, broadcaster and television presenter.
Bobby became known nationwide after six winning appearances on TV's "Opportunity Knocks!", receiving along the way the Variety Club of Great Britain's Award for "Best New Artist of 1972". This was presented to him by the late Lord Mountbatten of Burma and heralded the first of many appearances before members of the Royal Family.

West End successes include three seasons at the London Palladium alongside Jack Jones, Vic Damone and Dame Julie Andrews. As a regular performer at that theatre, Bobby's name was inscribed on the "Roll of Honour" at the Palladium stage door. He also spent a year with Max Bygraves in "SwingalongaMax" at the Victoria Palace and was chosen to appear for Queen Elizabeth, the Queen Mother at "The Royal Variety Performance".

Bobby's work abroad has also been extensive: a tour of Canada with Sir Harry Secombe and concerts in Australia and New Zealand, where he also co-hosted "The Countrywide Music Awards Show" and received a gold disc for sales of his "Piano Party" album. He is also a regular guest on the Queen Mary 2, P&O, Crystal and Royal Caribbean cruise ships, where his cabaret shows invariably receive standing ovations.

Recording successes include his debut album "Bobby Crush", which reached the UK top 20: chart singles "Borsalino" and "The Sting" and the TV advertised "Double Decker Party Album", which sold over 100,000 copies and brought Bobby two more gold discs. In all, he has made 13 albums (not including compilations). As well as his piano albums, Bobby can be heard vocally on two show recordings. He plays the role of "Pharaoh" on Pickwick's "Joseph and the Amazing Technicolor Dreamcoat" and sings three songs on Carlton's "Songs from the musical Hair".

TV credits include two series of "Sounds Like Music" as the show's host, "Pointless Celebrities", "Celebrity Eggheads", "This Morning", "When Saturday Night TV Goes Horribly Wrong", "Celebrity Squares", "Wetty Hainthrop Investigates" with Victoria Wood and Julie Walters for "Comic Relief", "Through The Keyhole", "Cash in the Celebrity Attic", "The Antiques Roadshow", "Live from Her Majesty's", "Give Us A Clue", "Noel's House Party", "The Unforgettable Hughie Green", "Victoria Wood, as seen on TV", "Jim Davidson's Generation Game", "The Talent Show Story" and countless guest appearances. He has also been a guest judge on Sky TV's talent show "Star Search" and Carlton's "Pot of Gold" with Des O'Connor. Recently, Bobby has been playing "Billy Sparkle" in the popular TV comedy "Benidorm". Bobby was also seen recently in a major new series for ITV called "Last Laugh in Vegas", which documented Bobby's American debut alongside 7 other legendary British acts.

Bobby's broadcasting career has included a week of his own shows on BBC Radio 2 and many guest slots including "Steve Wright in the Afternoon", "The Gloria Hunniford Show", "John Inman and Friends", "Maestro" and seven acclaimed appearances on "Loose Ends" for BBC Radio 4. Bobby's "40th Birthday Concert", aired on Radio 2, was nominated for the "Monte Carlo Radio Prize" and such was its success that a follow-up show, "Bobby Crush - Centre Stage" was immediately commissioned. Most recently, Bobby was a featured guest on the "Tracks of my years" segment of the Ken Bruce Show on BBC Radio 2.
As a composer and lyricist, Bobby has written two complete pantomime scores, a huge hit for Keith Harris and Orville, ("Orville's Song", also known as "I wish I could fly", reached number 4 in the UK charts with over 250,000 sales and was awarded a silver disc) and he has also written comedy material for Russ Abbot and Les Dennis. Most recently, Bobby has been writing for 4 Poofs and A Piano, with whom he toured for several weeks.

Bobby has also appeared in five musicals starring as "Dr. Frank N. Furter" in "The Rocky Horror Show", "Vernon Gersch" in "They're Playing Our Song", "L.M." in "Pump Boys and Dinettes" and "Billy Flynn" in "Chicago at top theatres around the United Kingdom. Spring 2018 saw Bobby guest starring in the UK tour of "Summer Holiday, the Musical", playing the role of "Jerry", the agent.

Bobby's one-man shows have been seen at the Fortune Theatre, the Arts Theatre, the Green Room at the Café Royal, Pizza on the Park, Leicester Square Theatre and the Pheasantry, all in London's West End. His most recent cabaret appearance was at "Live at Zedel" in Piccadilly (formerly known as "Crazy Coqs"), where he was introduced to a whole new generation of fans and was given an extended standing ovation by the sell-out crowd.

Other career highlights include a 45 date tour with 60's singing star Gene Pitney, an appearance at the Royal Albert Hall in "The Stonewall Equality Show" and a national tour of "Back to Bacharach", his tribute show to the legendary Burt Bacharach, for which he also wrote the script.

Bobby made his straight theatre debut appearing as showbiz legend Liberace in the courtroom drama "Liberace's Suit" at the Jermyn Street Theatre, London, receiving rave reviews from the national press. This was followed by his highly acclaimed one-man show, "Liberace, Live from Heaven", which played a sell-out season at the Leicester Square Theatre in London, a 34 date tour of New Zealand and a month-long residency at the Edinburgh Festival.

Bobby has starred in many pantomimes, starting out as a teenager in "juvenile lead" roles but in recent years, he has become one of the country's most in-demand "Dames", a role he has played every year since 2000. In January 2021, Bobby was inducted into "The Panto Archive Hall of Fame" in recognition of his 37 panto appearances from 1973 to present day.

Bobby is currently writing his autobiography, which has the working title "Not The Boy Next Door" ... it is hoped that it will be published in the near future.
More info at Bobby Crush The Official Website Of The UK's Favourite Piano Entertainer or follow Bobby on "Facebook" or "Twitter" (@theBobbyCrush)
Here is a Q&A between Bobby Crush and our Chairman, Rev Lee Taylor:
'IN THE SPOTLIGHT'
Can you tell us a bit about where you were born and what it was like growing up? Who was your inspiration?
Born and raised in Leyton, East London. I come from a non-theatrical family and it was something of a surprise to my Mum and Dad that I took to the piano as early as I did (age 4!). My grandparents had an upright piano in their two up, two down in Canning Town ... it was a family heirloom that nobody showed any interest in until I came along! I used to pick out little tunes on it and my grandparents allowed my Mum and Dad to transfer the piano over to our house ... as soon as it was installed, I played it every day and, I guess, just got better and better until I was confident enough to go out as a teenager to play semi-pro jobs and pub gigs. Russ Conway was having a lot of hits around the time I started learning piano and he was a big inspiration growing up. I was lucky enough to meet him and become a friend later in life.
I have your LP at home, 'Bobby Crush: Honky Tonk Favourites'. I love the sleeve cover! There's a great picture of you seated at the piano in a pub wearing a bowler hat and waistcoat. There are at least four popular music hall songs on there: Lily of Laguna, Tiptoe through the tulips, Waiting at the church, If you were the only girl in the world.Do you have a favourite music hall song? If so, why is it your favourite?
I love the silly songs like "When Father papered the parlour" Sheila Steafel's "Popsy Wopsy" and "Your baby has gone down the plughole", introduced to me by Peter Goodwright in the first summer season I ever played back in 1973. I'm also fond of "Burlington Bertie from Bow", especially when performed by my friend, Anita Harris and the Players' theme song, "Oh, the fairies", never fails to make me smile. Was  "The sunshine of your smile" considered a music hall song? If so, add that to the list!

At one time, gathering around the piano in the pub for an uplifting singalong was the norm. This tradition has slipped away to make way for the large screen TV playing sports channels. How do you feel about this?
I'm afraid it was inevitable. My pub gigs were around the time I was 16 / 17 (1970 / 71) and the tradition was hanging by a thread. I had two residencies ... the Green Man in Waltham Abbey on a Friday and "The Horseshoes" in Upshire on a Saturday and Sunday. It was there that I learned a lot of the old music hall songs that people used to love to sing along to but it's rare these days to find anywhere that continues this tradition ... sad really.

Do you have any memories of The Players' Theatre 'Under the Arches' on Villiers Street?
Unfortunately, it was winding down when I arrived on the scene. I've visited the venue many times since it became the "Charing Cross Theatre" and it was actually one of our dates when I toured with "4 Poofs and A Piano", so I've walked those boards.

In 1972, you had six winning appearances on Hughie Green's British ITV talent show, Opportunity Knocks. I guess Hughie Green was as famous as Simon Cowell is today. What was your experience of working with Hughie Green?
Hughie had a fearsome reputation but I have to say he was very nice to me. I think he liked the fact that I brought a lot of positive publicity to his show as the first "Opportunity Knocks" act to have a top 20 album, a top 40 single and a season at the London Palladium within weeks of winning the show. He also liked that I always credited him with giving me my big break, whenever I was interviewed on radio or in the press. When I performed my "40th Birthday Concert" on BBC Radio 2, Hughie didn't hesitate to accept the invitation to host the evening and this was 22 years after "Opportunity Knocks!". We stayed in touch until he passed away in 1997.

You have been in show business for 50 years! Do you have any plans to celebrate this milestone?
I always take my professional entry into showbusiness from the first time I appeared on TV and that date was 18th September 1972, so on 18th September 2022 ... 50 years to the day ... I played two celebratory shows at "Crazy Coqs" in Piccadilly, which both sold out.

Finally, a word of advice to young performers today: every industry, including the entertainment industry, is full of competition; what do you do to stand out amidst competition?
Timing has a lot to do with it. When I debuted in the 70's, the time was right for a new young pianist and I came along to fill the gap. I wouldn't like to be starting out in this day and age ... the industry has changed beyond recognition and talent, a lot of the time, loses out to "reality" people who may look the part but don't necessarily have the talent to go with it. My advice to young performers is to do your homework, learn about the people that went before you, be dedicated, turn up on time and always give 100%