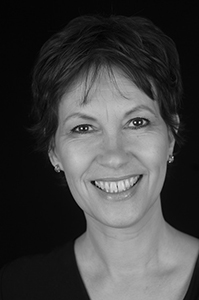 Lisa Hull trained at the Guildhall School of Music and Drama
She began her career at the Players' Theatre, and her first major role was playing Charlie in 'Charlie Girl' at the Victoria Palace Theatre, alongside legendary screen star Cyd Charisse. She next played Cosette in 'Les Miserables' at the Palace Theatre during which time she was chosen to sing the role in an excerpt for the Royal Command Performance. Lisa then played Christine in 'The Phantom of the Opera' at Her Majesty's Theatre, and was thrilled to be asked to play the part when it premiered at the Opera House, Manchester.
Between these West End blockbusters came various other roles such as Cinderella in 'Into the Woods' at Leicester Haymarket, Girl 1 in 'Songbook' at the Watermill Theatre, Alice in 'Bless the Bride' at Sadlers' Wells, Emmot in 'Eyam' at The Fire Station, Lisa in 'Three Divas' at Jermyn Street Theatre, Sonia in 'Godspell' at the Barbican Hall, and countless pantomimes here, there, and everywhere.(behind you!) In 2012 she appeared in the blockbuster film 'Les Miserables' (oh, the stories she could tell……)
Lisa has been support artiste on tour with Michael Ball, and appeared as a soloist in the VE Day celebration concert in Hyde Park. She has performed her one-woman show in such diverse venues as Pizza on the Park, Palm Beach Casino, The Green Room, and Little Missenden Village Hall!
Website: www.lisahull.com